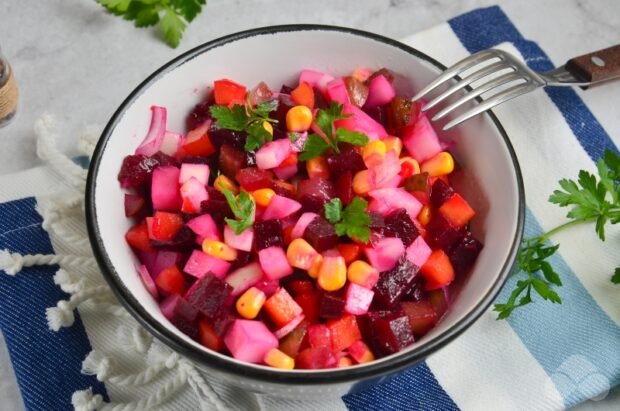 If you want to change the classic vinaigrette a little, then try making it with corn. And so that the salad ingredients turn out bright and do not turn the same red color - knead the beets with oil separately.
Ingredients
Step-by-step cooking recipe
Peel the onion, and peel the boiled potatoes, beets and carrots.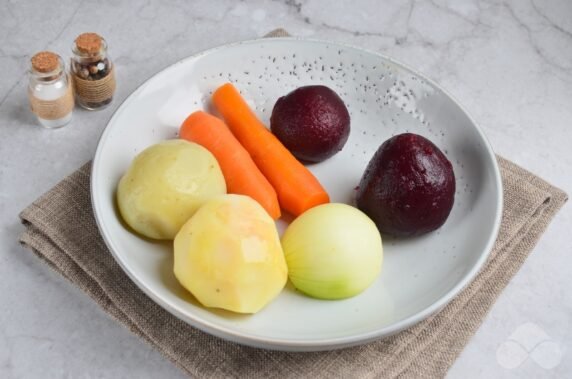 Put the corn in a colander, rinse it under running water and put it on a paper towel.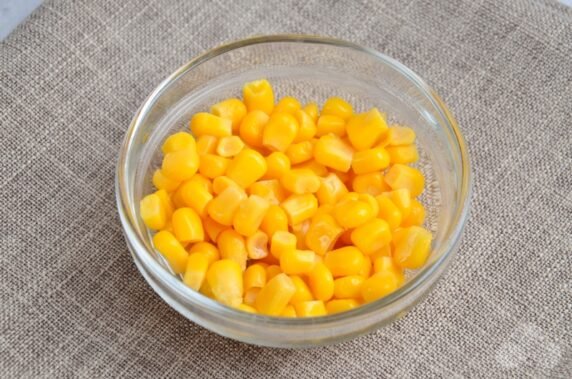 Cut potatoes, beets, cucumbers and carrots into small cubes.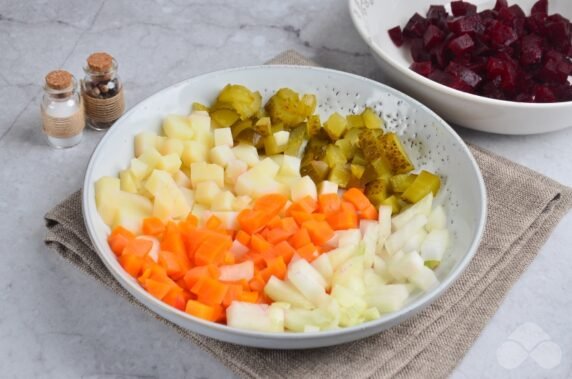 In a separate bowl, mix the beets with half of the vegetable oil. Leave on for 2-3 minutes.
Add potatoes, cucumbers, onions, carrots, corn, salt and the remaining oil. Gently mix the salad with a spoon.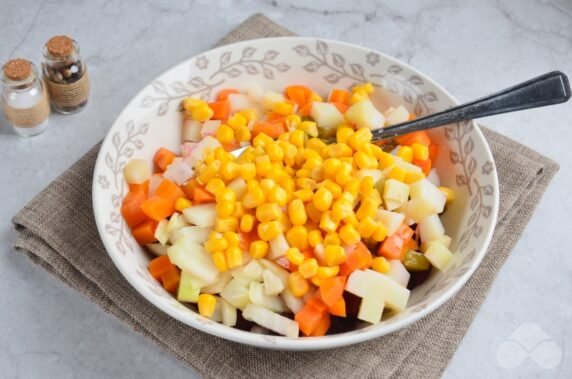 Put the vinaigrette on a nice plate and garnish with herbs to taste.