Pineapple, ham and cheese sandwiches in the oven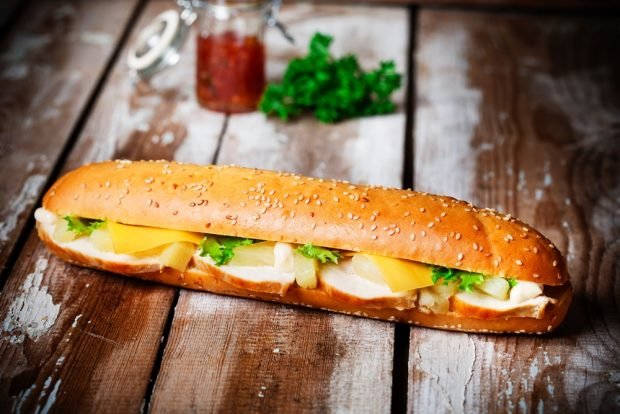 I love the combination of ham, pineapple and cheese in different dishes – from salad to pizza. Today I suggest using it in the preparation of hot sandwiches in the oven. Satisfying, delicious, and also looks great. Such a snack can even be offered to guests.
Ingredients
Step-by-step cooking recipe
Cut the baguette in half lengthwise.
Put ham slices, pineapple slices and cheese slices on the half.
Lay out the lettuce leaves and cover with half a baguette.
Put the sandwich in the oven for 10-15 minutes at 180 degrees.