Crab salad with pickled onions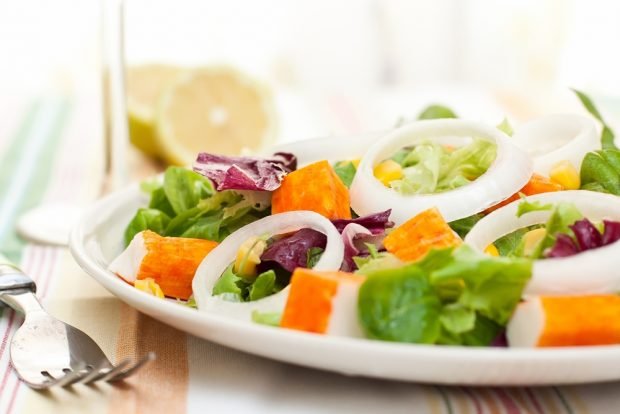 For this crab salad, I suggest marinating onions according to the classical scheme – in water with sugar and vinegar. So it will remain crispy, but will lose its pungent smell and some of the sharpness. If desired, you can use any other marinade to taste.
Step-by-step cooking recipe
Cut the onion into rings, pour hot water and add vinegar, salt and sugar. Leave it on for 10 minutes.
Coarsely chop the crab sticks and randomly chop the lettuce.
Let the onion rings drain and send them to the salad.
Add corn to the same place and sprinkle with lemon juice.