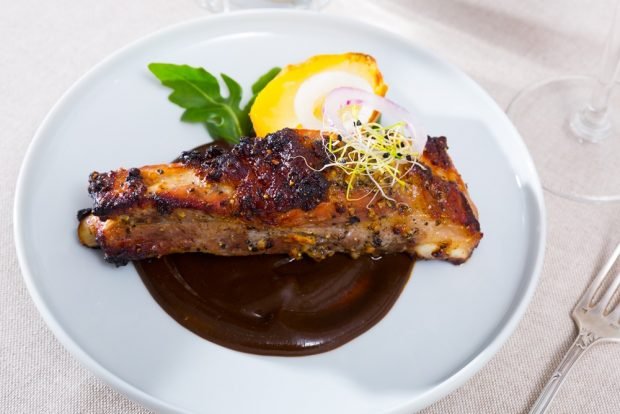 Meat with sweet sauces has long ceased to be a curiosity. Especially with berry or fruit. But today I propose to go further and prepare a wonderful sauce for chocolate meat. The main thing is to choose a high–quality and good product.
Step-by-step cooking recipe
Fry the sliced onion and garlic in oil until soft.
Add tomato sauce and spices, and simmer for a couple of minutes. Beat it with a blender.
Melt the chocolate in a water bath.
Mix all the sauce ingredients until smooth.