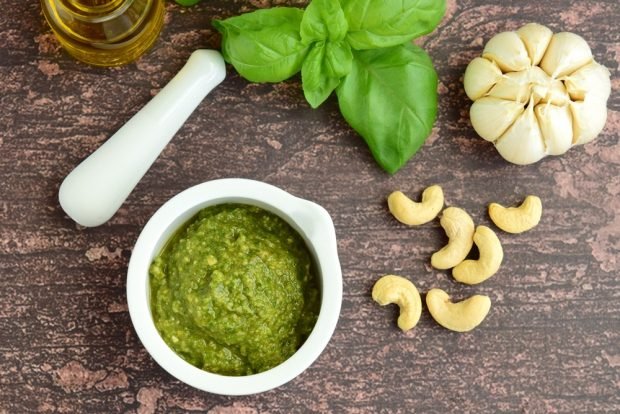 Pesto is incredibly good not only for its fresh taste, but also for its variety. For example, you can add a little avocado – and now he is already playing with new colors. And at the same time it acquires a smoother creamy consistency, which is especially convenient for toasts.
Step-by-step cooking recipe
Fry the nuts in a frying pan.
Peel and randomly slice the avocado.
Grind all the ingredients in a blender until smooth.