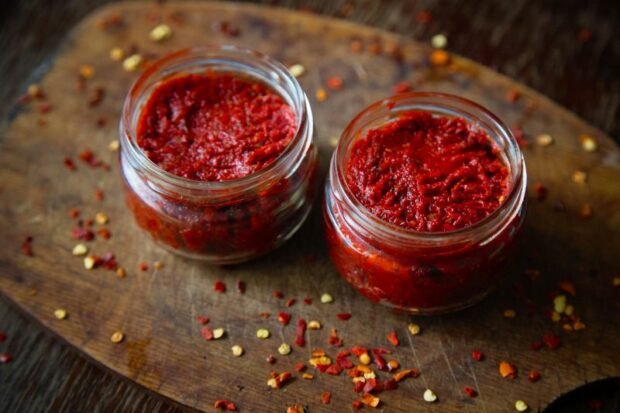 Adjika gives an unforgettable taste to any meat dishes. The Abkhazian sauce recipe differs from its analogues in the absence of tomatoes, onions and bell peppers. Spices can be added differently, but fenugreek and garlic are mandatory in the composition!
Step-by-step cooking recipe
Hot red pepper must first be dried. To do this, tie the pods with a thread and hang them to dry for 3-4 days.
Wash the pods, dry them thoroughly with a towel, cut them in half lengthwise and peel them from the seeds.
Peel the garlic cloves and finely chop with a knife. With the help of chesnokodavki it turns out not so tasty.
Chop garlic and hot red pepper in a blender.
Add salt, fenugreek, ground coriander and mix everything again.