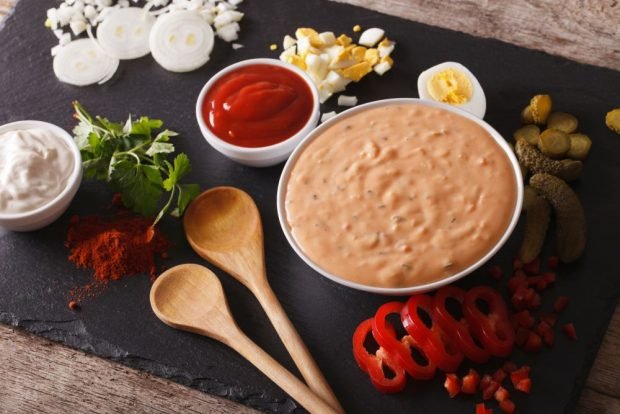 In American cuisine, 1000 islands sauce is often used. It is added to burgers and hot dogs, used for salad dressing and served as a dip. It is prepared on the basis of mayonnaise and ketchup with the addition of sweet pepper, herbs and onions.
Step-by-step cooking recipe
Finely chop the bell pepper, parsley and peeled onion.
Mix ketchup, mayonnaise and lemon juice.
Add the chopped ingredients, lemon juice and mix well.
Pepper and salt to taste.