Pesto sauce with basil and pine nuts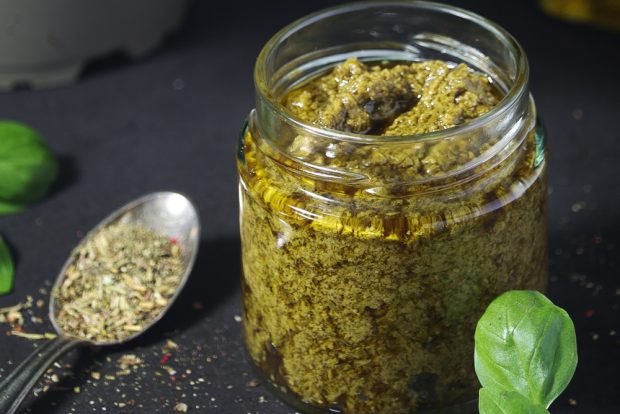 There are many variations of the traditional pesto sauce, but I prefer the classic with basil and pine nuts. This is the recipe I want to share with you today. Pesto is also good because it is prepared in a matter of minutes and is perfectly stored in the refrigerator.
Ingredients
Step-by-step cooking recipe
Cut the stems from the greens and squeeze the lemon juice.
Fry the nuts in a dry frying pan.
Grind all the pesto ingredients in a blender.