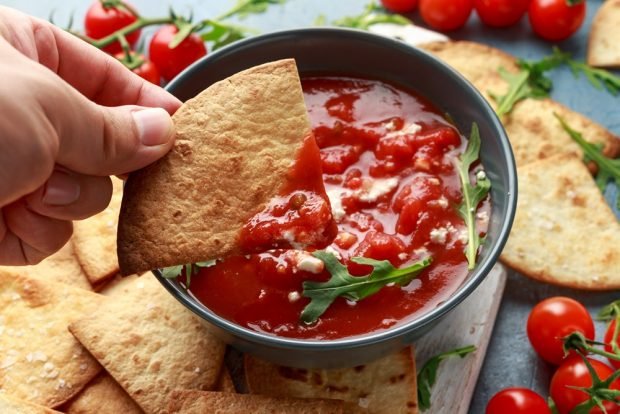 All lovers of hot sauces should definitely try this salsa. It is simply impossible to resist! It goes perfectly with nachos and other snacks, complements Mexican burritos and any other dishes to taste. I'm telling you more!
Step-by-step cooking recipe
Chop onion, garlic, chili, jalapeno and cilantro in a blender.
Peel the tomatoes and add them there as well.
Whisk everything again, add the remaining ingredients and whisk again.