Sweet and sour sauce for vegetables at home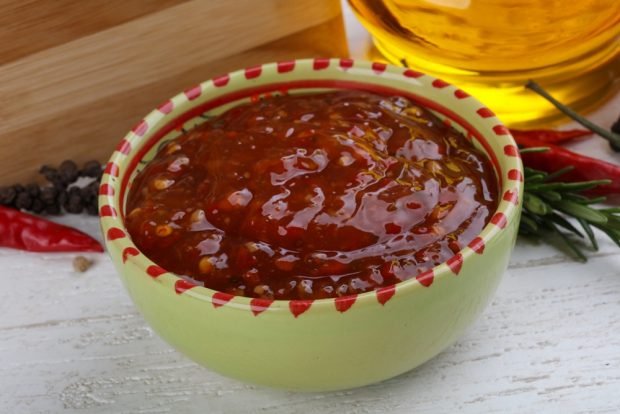 In the original sweet and sour sauce, you can cook not only chicken or meat, but also vegetables. Today I want to share with you just such a recipe – for side dishes, vegetarian dishes and snacks. It is very easy to cook at home!
Step-by-step cooking recipe
Fry the chopped garlic and ginger in oil in a frying pan for just a couple of seconds.
Add all ingredients except starch and a little water to taste.
Bring the sauce almost to a boil.
Dilute the starch in a minimum amount of water, pour into the sauce, stirring and simmer it for another 2 minutes.