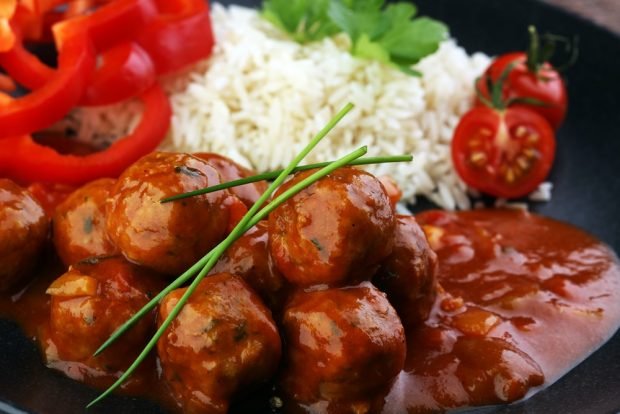 So that the meatballs are not dry, it is best to serve them with sauce. And in any case, a good sauce always decorates the dish. Today I want to share with you my favorite recipe that will definitely not leave anyone indifferent.
Ingredients
Step-by-step cooking recipe
Chop the onion and fry in oil until golden.
Pour in the tomato juice and boil the sauce for 10 minutes.
Add all the spices and boil it to the desired thickness.
Rub the sauce through a sieve.