Vegetable caviar from carrots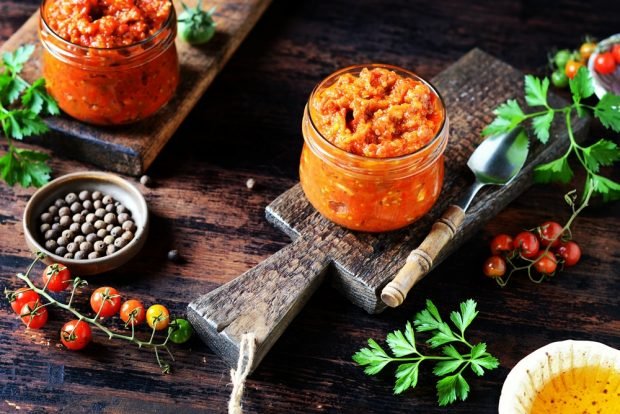 Traditionally, vegetable caviar is made on the basis of eggplant or zucchini. But this time I want to offer you such an unusual option, the main ingredient in which is carrots. Just keep in mind that it should be ripe and sweet.
Step-by-step cooking recipe
Grate the carrots and ginger, chop the chili, and pass the rest of the ingredients through a meat grinder.
Mix everything together, add oil and cook for about 70-80 minutes on low heat.
Roll the caviar into sterilized jars.