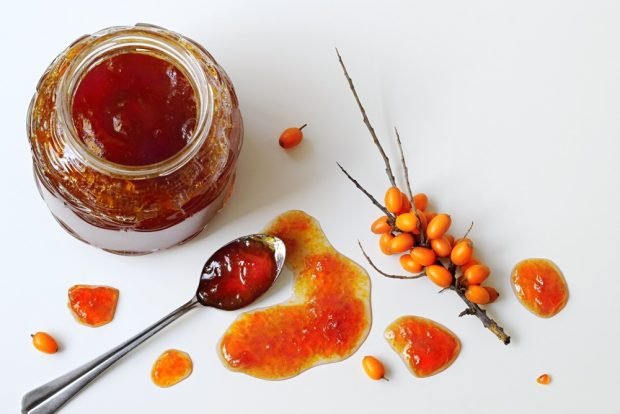 Berry jam doesn't have to be very sweet. For example, lovers of sourness should definitely try sea buckthorn jam. In addition, it is also very useful – it is enough to add it to tea from time to time or even just eat a spoonful.
Step-by-step cooking recipe
Fill the sea buckthorn with water and simmer until soft.
Mash it with a pusher or grind it through a sieve.
Add sugar and bring to a boil again.
Boil the jam for 25 minutes on low heat and roll it into sterile jars.