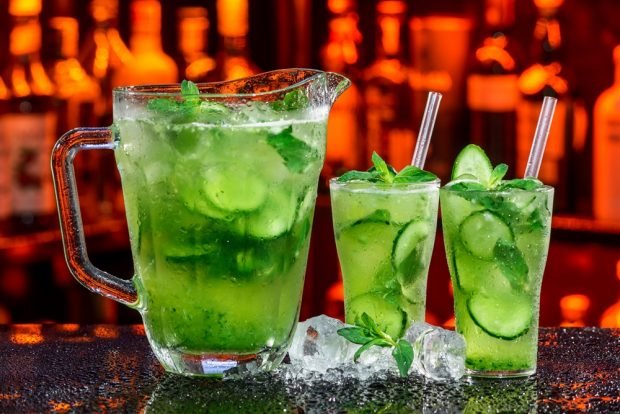 Mojito is one of the most popular cocktails in many countries. It is not surprising that dozens of different recipes and interpretations have appeared. My favorite option after the classic is this refreshing mojito with cucumber.
Step-by-step cooking recipe
Cut limes and cucumbers into thin circles.
Put it in a jug and add mint and sugar. Mash a little.
Fill the mojito with soda.