Lemonade with cucumber, lemon and mint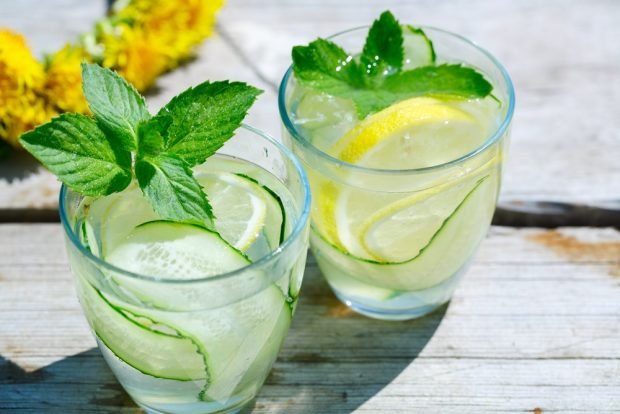 Have you ever tried cucumber lemonade? For the first time, I was very impressed by how fresh, bright and invigorating it turns out. For a richer taste and aroma, I add lemon and mint. Further in the recipe I will tell you about everything in more detail.
Ingredients
Step-by-step cooking recipe
Slice cucumbers and lemon very thinly. Send it to the jug.
Mix lemon juice, sugar to taste and mineral water.
Also pour the blank into the jug.