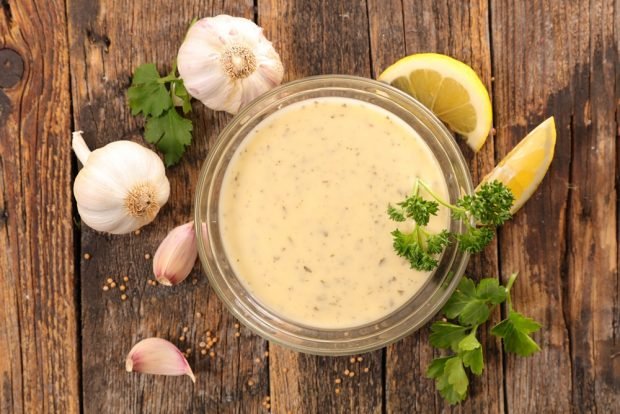 Garlic sauce is a popular and widespread sauce in many cuisines of the world. And all because garlic is simultaneously available and combined with almost any products. The sauce according to this recipe turns out to be more tender and light, so it fits well with fish.
Step-by-step cooking recipe
Whisk yogurt, butter, lemon juice and spices in a blender to taste.
Add lemon zest to the sauce.
Add the chopped garlic and herbs, and mix.