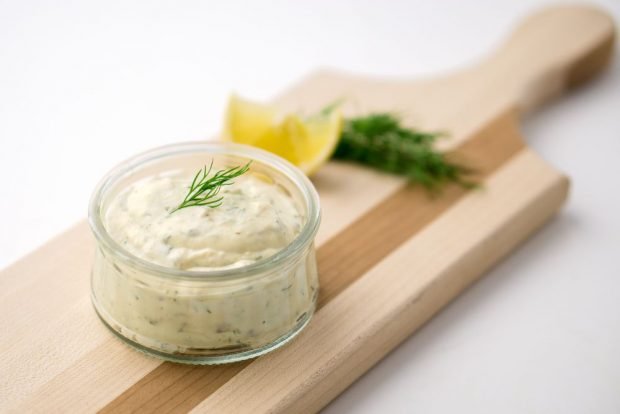 The recipe will appeal to everyone who has switched to proper nutrition or at least tries to exclude harmful foods from their diet. PP tartar sauce is prepared on low-fat yogurt with the addition of garlic, pickled cucumbers and dill.
Step-by-step cooking recipe
Finely chop the dill and pickled cucumbers.
Mix yogurt, lemon juice and garlic passed through a press.
Add the chopped ingredients, add salt and mix well again.