Creamy caviar sauce for salmon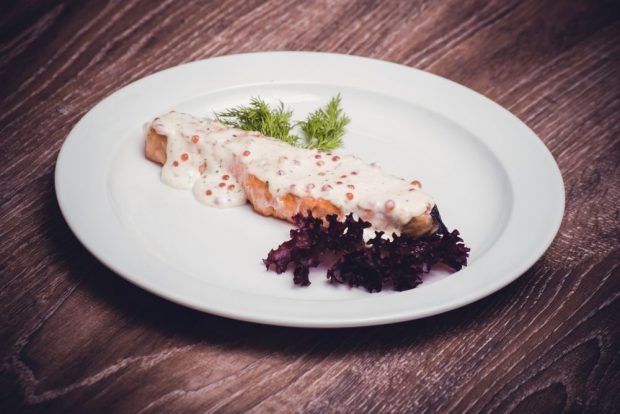 Amazing recipe for lovers of fish dishes. Even a beginner can prepare a creamy caviar sauce for salmon. It is recommended to season baked or fried fish with them. I draw your attention to the fact that it is impossible to store the finished sauce for longer than 1 day.
Step-by-step cooking recipe
Grate the parmesan on a fine grater.
Mix cream with ground pepper and salt.
Put on a slow fire and boil for 3-5 minutes, stirring frequently. The mass should thicken slightly.
Remove the pan from the heat, add the caviar, grated parmesan and mix well.