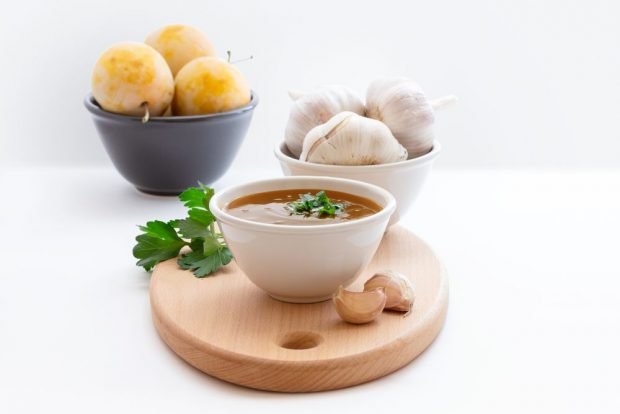 Even if you don't plan to cook the sauce now, save yourself this recipe for the future. Yellow plum tkemali will perfectly complement fried and baked meat, boiled potatoes and fish cooked in any way. This is really a universal supplement.
Step-by-step cooking recipe
Prepare the plums, cut in half and peel the seeds.
Put the fruit in a saucepan, add water and boil for 15 minutes.
Flip into a colander, and then wipe through a sieve.
Chop the hot pepper and garlic in a blender.
Mix the plum puree, the billet with garlic, spices, sugar and cook for 7-10 minutes, stirring occasionally.
Add salt to taste and turn off the heat after 1 minute.