Fresh salad with beef, prunes and cheese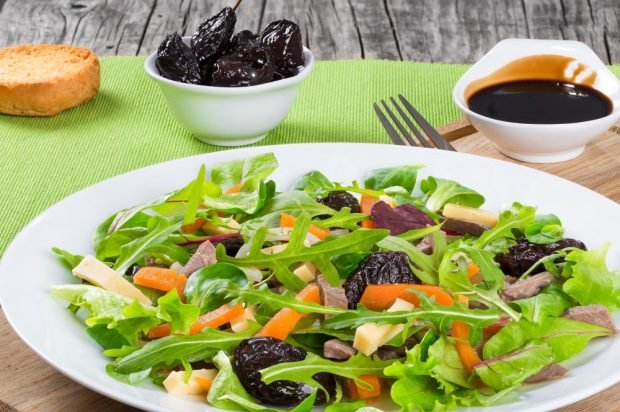 It's no secret that prunes go well with meat. For this reason, meat salads with it are simply incredible! Try one of my favorite recipes. If desired, you can add soy sauce, sesame seeds and a little garlic.
Ingredients
Step-by-step cooking recipe
Chop beef, carrots and cheese.
Wash the prunes with boiling water and dry them with a paper towel.
Mix salad mix, cheese, beef, carrots and prunes.
Add salt, ground pepper, oil and mix.