Salad mix with smoked chicken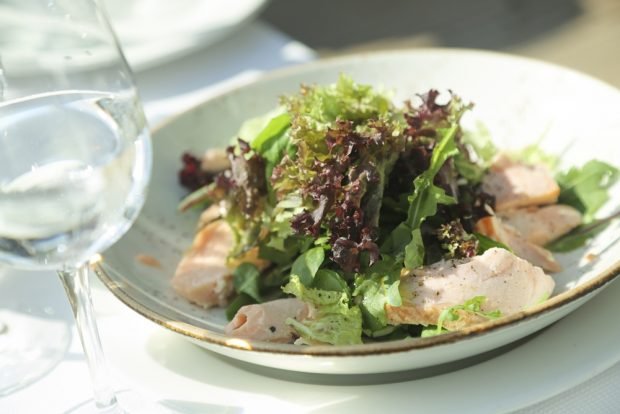 I'm telling you how to cook the simplest and fastest salad with herbs and smoked chicken! And so that it is not completely banal, I suggest making a light wine dressing for it. It turns out a very delicate and exquisite dish.
Step-by-step cooking recipe
Mix wine, olive oil, crushed garlic, herbs, salt and pepper.
Put the washed salad mix on plates and add slices of smoked chicken.
Pour wine dressing over everything and season as needed.