Potato casserole with minced meat and cream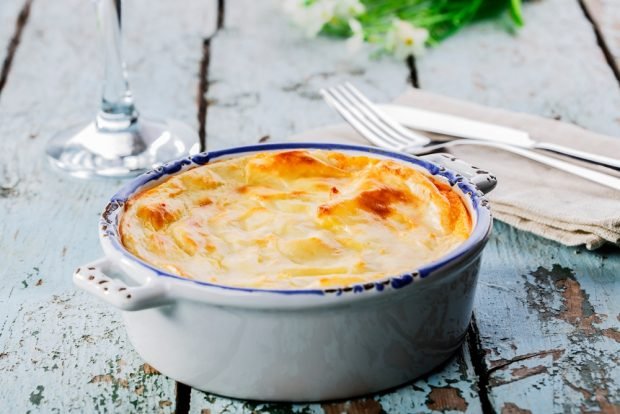 There are different ways to cook a delicate rosy potato casserole. For example, you can pour all the cream before baking. And as a filling, I suggest using minced meat with spices to taste.
Step-by-step cooking recipe
Boil the potatoes and mash them in mashed potatoes with butter.
Fry the minced meat, pour in the broth and simmer everything for 10 minutes on low heat. Season it.
Put the minced meat in the mold, and potatoes on it.
Whisk the cream with the egg and pour over the casserole.
Put it in the oven for 20 minutes at 200 degrees.