Eggplant with cucumbers for winter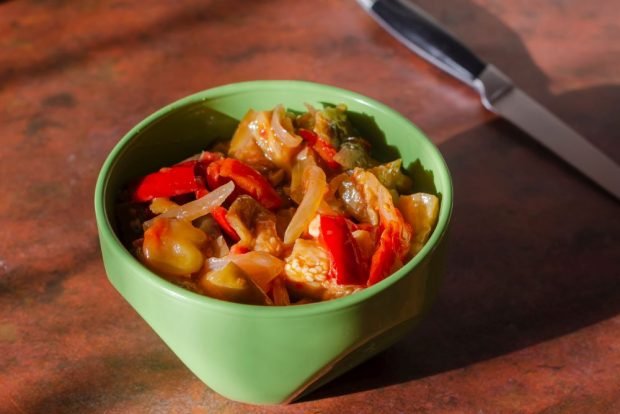 Restock in the pantry with another delicious billet. Eggplants with cucumbers are stewed in their own juice with the addition of a small amount of spices, salt, oil and vinegar. To get rid of bitterness, eggplants are traditionally soaked in salt water.
Step-by-step cooking recipe
Cut the eggplants and soak them in salted water for 15 minutes.
Chop cucumbers, peeled onions and bell peppers.
Mix all the vegetables in a large saucepan with a thick bottom.
Add salt, spices and oil. Cover with a lid and simmer for 20 minutes.
Pour in the vinegar, simmer for another 5 minutes and close in the prepared jars.